Start Transportation With Us!
Adorn moments with timely deliveries.
Aircargo Packers Movers Cargo Packers is a leading Household Relocating company with presence all over india. We have presence in every moving logistics.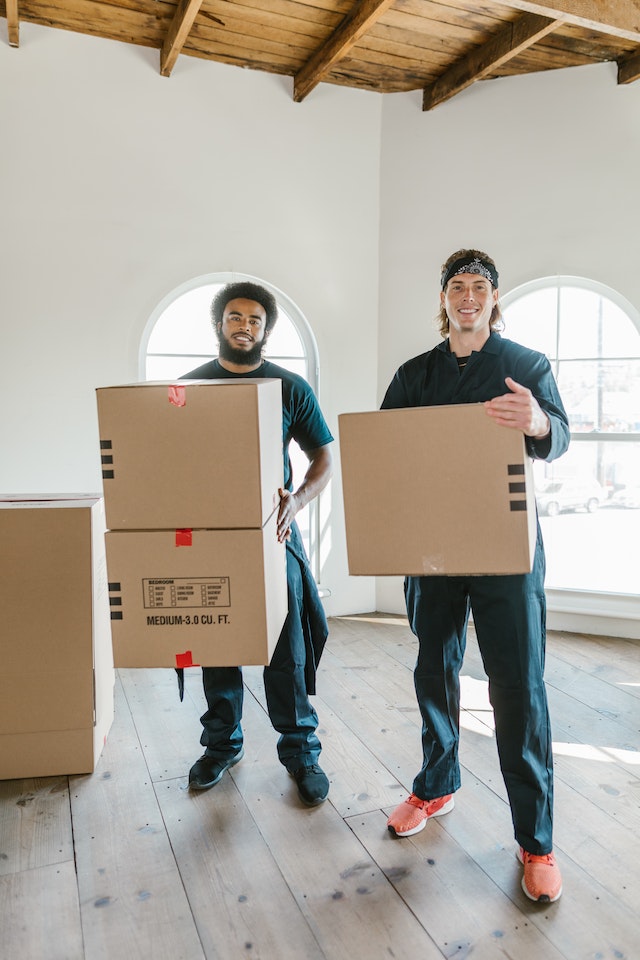 Booking For Product Transformation
Modern & Trusted Logistics Company
Aircargo Packers MoversCARGO PACKERS AND MOVERS IN DELHI BEST SERVICE Since 1999
Aircargo Packers Movers Cargo Packers and Movers are one of the leading organizations in India that provide reliable and timely services in the field of packing and moving. Over the years we have built up a reputation that has inspired our customers to come back to us time and again. We have new customers almost every day and we make all efforts to ensure that more and more people know about us.
Being a famous packers and movers, our services in packing and moving goods is outstanding. We offer a number of services like Unpacking Service, Value Added Services, Local Shifting Service, Corporate Goods Relocation, Household Goods Warehousing, Relocation Services, Car Carrier Services, Packaging Service etc. We adhere to international standards while packing and relocating your goods- both in India and abroad. Our clients include not just individuals but also numerous corporates. We, at Aircargo Packers Movers Cargo also provide hassle-free transport of your car without causing any damage. We, in fact specialize in car caring.
Need Immediate Support
Or Any Help?
Will give you a complete account of the system, and expound the actual teachings
of the great explorer of the truth the master-builder of human
Aircargo Packers Movers IN DELHI BEST SERVICE SINCE 1999
We at Aircargo Packers Movers Delhi, provide all types of Delhi packers and movers services, which aim to help our customer to relocate their goods safely. Our services related networks to various segments in the the category of Packers and Movers in Noida has been very successfully able to satisfy the requirement with the best quality Services. We have an clients base across India and our packers and movers in Mumbai it is one of the leading Association. You can find Packers and Movers in Thane having a good customer satisfaction when checked with for example Packers and Movers in Wakad area category. Our available resources for packers and movers in navi mumbai has been continuously serving the requirement with highest customer satisfaction. 
Aircargo Packers Movers is an ISO certified Packers and Movers in Delhi. Our branches cover all over India. We are reliable Packers and Movers, Which guess correctly the requirements of customers and rectify all your problems related to Movers and Packers Services in Delhi, Bangalore, Mumbai, Hyderabad, Pune Ahmadabad, Gurgaon, Noida etc.
We are well known in the market as a top packers movers for shifting and relocation services, warehousing services, commercial relocation, and office shifting services in Delhi NCR and all over India.
Packing and moving always be a tough task we need to look out how to keep safe costly household goods. Packers and Movers Delhi offers best services for shifting household goods from one City to another City. Aircargo Packers Movers and Movers Delhi offers three layers solution which keeps costly precious household goods safe. They are having three decades of knowledge ab packaging, shifting, car carrier, household goods shifting and office location service from all the parts of Delhi NCR such as Noida, Gurgaon, Greater Noida, Faridabad, Palwal,Meerut, Ghaziabad, Sonipat, Rewari, Panipat, kundali, Bawana, Bahadurgarh Rohtak and Hisar.
Best Packers and Movers in Delhi:
Shifting a house is start with searching the best Packers and Movers Delhi through the various mode such as directories, search engine Google, or getting referred by friends. Aircargo Packers Movers always believes in providing best services in the industry, so that it will be referred by clients to other play clients through word of mouth publicity.
Packers and movers price in Delhi:
Selecting the packers and movers next comes price we always look for safe, reliable and cost effective Packers and Movers Delhi so that our time and money can be saved. Aircargo Packers Movers Delhi offers cost effective solutions for the packing and moving household goods from Delhi to anywhere in India.
Top Packers and Movers in Delhi NCR:
Aircargo Packers Movers known as a reliable packers and movers in Delhi NCR, We, Aircargo Packers Movers gives the prioritizing the safety and rest of all your significant, goods and belongingness. We are provide you guaranteed safety, best quality packing and immediately settlement of your claim.
Packers and Movers in East-West Delhi
Aircargo Packers Movers offers you best packers and movers services East-West Delhi. we Aircargo Packers Movers have a team of well-experienced employees, who done all your packers and movers services safely on a given time-frame. Our consultants give you all relocation services east-west Delhi like transportation services, loading unloading services, trailer services, custom clearance services, workplace shifting services etc.
Packers and Movers in South Delhi
South Delhi is the heart of Delhi, Packers and movers demands are terribly high during this region of National Territory Delhi. If you would like to relocation services within the south Delhi? Aircargo Packers Movers is best. Aircargo Packers Movers additionally known as one one among the uppermost packers and movers and give you reliable packers and movers services at a really competitive price. With the assistance of our experienced employees we, provide you hassle-free packers and movers services in South Delhi. With 100% safety and securely, we deliver your product at doorstep on-time.
Packers and Movers in North Delhi
We, Aircargo Packers Movers are referred to as well-reputed packers and movers in North Delhi, give you unmatched packers and movers services in South Delhi. we offer you packing & unpacking services, loading and unloading services, house relocation services, transporting services, local shifting services, office shifting services, domestic shifting services, custom clearance, warehousing, trailer services, and much more at very competitive price
Aircargo Packers Movers Services Charges from Delhi to other city:
If you are require any local shifting in Delhi or Delhi to another city. Aircargo Packers Moversdone all work in a well-managed way. we pick your household goods from your current location and deliver it to your new place within a given time frame at economical charges. movers packers price depends on various causes like distance location quantity of products packing material excellent and some others reasons. there is no easy way to calculate relocation prices in case you are making plans to shift within Delhi or Delhi to another city. you will contact us via phone call or send a quote. our executive survey your property or workplace and talk to about your needs after studying your needs we provide you the best possible economical charges as per your needs.
Aircargo Packers Movers and Movers in Delhi, a famous Home, Office, Business, Industrial Shifting & Relocation service provider in Delhi to all over India.
We are having there own fleet of transport with covered body trucks, mini truck, cargo, container moving platform trucks with highly experienced drivers who is having in depth knowledge of Warriors Metro cities routes and well aware condition of Indian roads. They keep command on speed of the vehicle which is the major cause of damaging household goods. we have installed speed governor instrument on our truck so that speed cannot be increase after set limit.
Customer can also opt for GPS enabled trucks so that they can check where truck has reached. we also keep on informing our customer from starting point to endpoint to give real time information. Once the truck reached at its destination our experienced unloading team reach there and unload the goods from the truck. After unloading the goods from the truck they place them at the proper place like they shift kitchen goods in the kitchen, living room furniture in the living room and bedroom furniture in the bedroom, after that they unpack all the goods.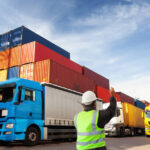 The process of relocation with Aircargo Packers Movers Cargo packers and movers Delhi involves four steps namely book your order, pack your things, move your things and deliver your things.
Aircargo Packers Movers Cargo Packers and Movers Delhi is having there own fleet of transport with covered body trucks, mini truck, cargo, container moving platform trucks with highly experienced drivers who is having in depth knowledge of Warriors Metro cities routs and well aware condition of Indian roads. They keep command on speed of the vehicle which is the major cause of damaging household goods. we have installed speed governor instrument on our truck so that speed cannot be increase after set limit
Our Professional Experience & Skills
We Are Professional Logistics
& Transportations Agency